When choosing a digital marketing agency to help you grow, you need a partner with a vast wealth of knowledge, talent, and experience in representing clients like you. We're able to achieve successful outcomes for our clients repeatedly, by ensuring that our campaigns are in perfect alignment at every step—from thought leadership content, conversion optimized landing pages and branding, to technical integration with marketing automation and other backend systems.
Whereas many digital marketing agencies aim to simply increase leads and conversions without understanding lead quality, our goal is to generate real sales opportunities and customers. To do this, we meticulously track each digital marketing campaign element within analytics, marketing automation, and CRM platforms, and then adjust the campaigns based on the insights gleaned from analyzing the data.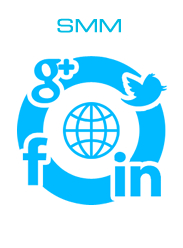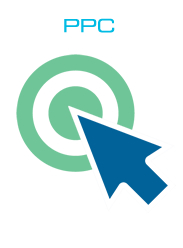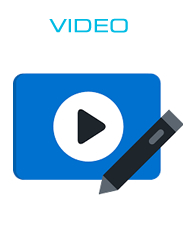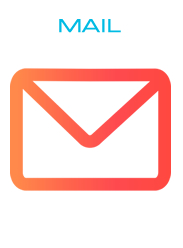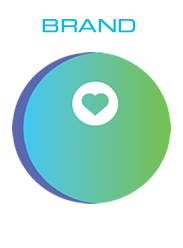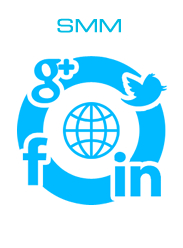 Social media marketing campaigns are no longer just a luxury—they are a critical part of inbound marketing. Today's online users not only expect to see brands and businesses on social media, but they expect their experience to be responsive and interactive. Developing a strong online presence requires getting rid of that "set it and forget it" mentality, and devoting daily resources to promote digital awareness of your brand—something that many businesses simply don't have the bandwidth to accomplish.
Our team of social media marketing experts help you utilize the latest social media trends and best practices to develop a strategy that both engages followers and converts them into loyal customers for your business. We also have considerable experience setting up and managing paid social advertising campaigns to generate high quality leads.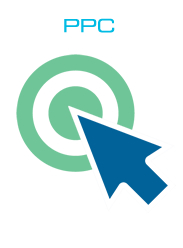 Now more than ever, it's important for businesses to invest in paid search marketing to strengthen their digital presence. Customers use the internet to search for products and services, and if your business isn't showing up in search engine results, they won't find you. With more and more companies understanding the importance of ranking highly on search results pages, the PPC advertising landscape has become more competitive than ever. This can make it difficult to navigate without expert help.
Our experts can create the right strategy to drive relevant traffic to your website and convert them into leads or sales through optimized landing pages. Leveraging years of experience running Google and Bing search campaigns, we cut through the technical fluff and implement strategies that boost bottom-line results.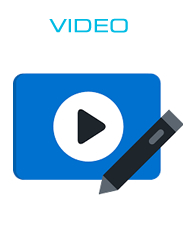 Is your business on the verge of a breakthrough? Have you been trying to get a new product out there and you just need a little boost? At CCSP, we are happy to get your ideas off the ground with the addition of video marketing. We provide full service video marketing products that will dazzle viewers and increase traffic in no time.
Elevate your digital marketing efforts by leveraging the power of video. Our video production team delivers high quality video content from start to finish. Our in-house production team can produce, storyboard, direct and edit the most captivating visual experience to 'wow' your audience – every time. CCSP's video professionals know the right video marketing can make your business more memorable. Let us help you by creating personalized and original videos that you will love.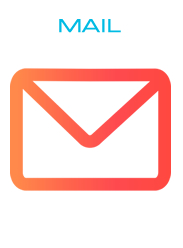 To succeed at email marketing, you should start with a high quality email list containing people who care about what you offer. If you already have a list, we'll help you segment it so that you reach the right people with the right message. If you don't have a list yet, we'll help you start building one. The days of sending the same generic emails to all of your customers are over. Thanks to email marketing software like MailChimp, you can now easily send customers invidualized messages that better suit their needs.
This is an advanced email marketing strategy that helps make your email campaigns easier and more effective by using technology to automate repetitive tasks. One example of marketing automation is the email drip campaign. You create a series of emails, and the software delivers them based on how recipients engaged with each previous email. This is a great strategy for lead nurturing, onboarding new customers, and winning back old customers.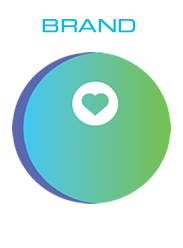 Everyone knows brands have value, but figuring out how to make the most out of that value is what we focus on. Connecting your brand strategy to business strategy, understanding the needs of your customers and developing a clear vision for what you do is always our starting point. Developing a clear brand framework that succinctly defines who you are, what you do, why you're different and why your customers will care is the structure for all positioning work. Defining why your brand is essential is one thing. Turning it from an academic exercise into a meaningful and executable plan of action is where we excel.
How you organize your business, products and services needs to balance the needs of your internal organizational structure with those of your customers' experiences. We look at brand architecture from a holistic perspective to understand how it can be more relevant and effective. Developing a clear strategy is one thing, getting that bought into and sold through the organization is another. We partner with our clients to develop the best process, tools and materials required to ensure education, alignment, agreement and execution both inside the company, and with partners, investors and influencers.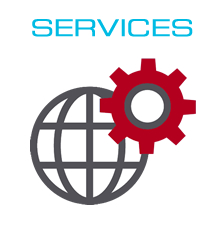 CCSSP offers the following Marketing Services:
Brand/Reputation Management
Search Engine Optimization
---
Learn more about our Marketing Services.