Supporting technical infrastructure is a challenge for businesses that depend on their computer systems but can't justify an in-house IT team. CCSP offers managed technology services that solve that problem by turning our team of certified experts into your virtual IT department.
Working with CCSP for support is as simple as working with a member of your own team. Once you contact us, our white glove support model means we take ownership of problems or projects. From network and hardware installation and configuration to application support and help desk services, CCSP will solve the problem with our team of experts. Our team will act on your behalf with third party vendors and service providers to support your systems whether they're on site or in the cloud. You're never on your own with a technology problem with our managed technology services.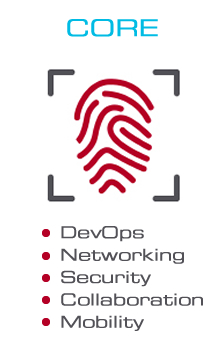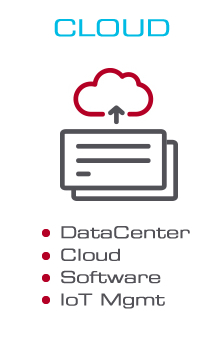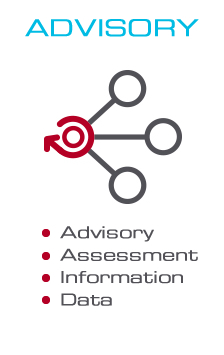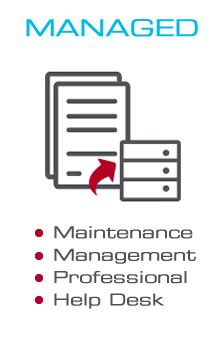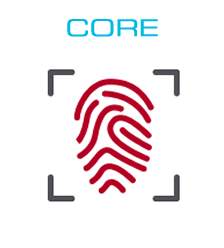 DevOps : The movement of workloads to the cloud has generated new requirements for responsiveness and repeatability. In this era of micro services, automated testing, and infrastructure as code, IT's success depends on its ability to work with stakeholders and adapt to changing requirements while maintaining reliable results. DevOps are key to meeting these new expectations, but their success depends on a different approach and a change in culture.
Networking : To compete and prosper in today's marketplace every organization has to empower their people to collaborate. To achieve this, you must provide instant and secure access to all systems across your enterprise regardless of where they are located. Fortunately, advances in network technology offer an evolutionary path for forward-thinking IT departments to integrate intelligence into their network infrastructure through Intent Based Networks.
Security : As organizations embrace digitization, cybersecurity is the biggest challenge they face today. The pace and sophistication of attacks is increasing, and no organization or vertical is safe. For security measures to be effective, a comprehensive and proven approach is needed. This puts you in a position to address security in a proactive manner rather than reactionary.
Collaboration : Is increasingly recognized as a critical investment for organizations looking for new sources of productivity and innovation. The challenge lies in creating an environment where people can work effectively together anywhere, anytime, in an engaging manner while accommodating the needs of the new workplace. Technologies such as smart mobile devices, social media, video, and cloud-based services are significantly affecting the way people interact at work, in much the same way that they have in our personal lives.
Mobility : Every organization needs to enable their employees to use their portable devices to work more effectively. When you give your people access to data and services via their laptops, tablets and smartphones, you give them the power to work anywhere at any time. However, it is vital that, while doing so, you retain full control over corporate security and governance.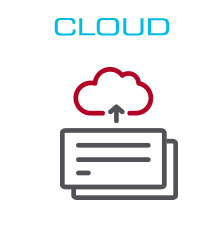 DataCenter : The modern Data Center is no longer tied to a physical location. Instead it is integrated into the very fabric of an organization. There are many options for the way a Data Center can be organized and operated; public and private cloud, co-location facilities, and various levels of service for managing and monitoring different environments. Each comes with distinct benefits and challenges. In many instances, outsourcing Data Center hosting, management and monitoring to specialist 3rd party service provider can represent better value for money.
Cloud : The advancement of cloud solutions and technologies has created a transformation in how most companies consume infrastructure services. IaaS, PaaS and SaaS have become everyday words. However, when it comes managing and integrating cloud solutions with internal IT systems and practices, many organizations struggle. You may have researched various Cloud solutions; It's also likely that you've decided to partner with either Amazon or Microsoft. The one thing you may not have considered is how challenging cloud projects are.  As you work through various scenarios and evaluate the benefits that the cloud will deliver to your business, it's likely you still have a range of issues to resolve.
Software : The agility of many organizations is limited by the technology choices they made in the past. But that doesn't have to be the case. Today, an organization can be as flexible, agile and responsive as the IT capability it can access almost instantly from specialist service providers. And these service providers, and the technological capability they deliver via the cloud, can be based anywhere. Software defined technologies, such as SDN and Software Defined Data Centre (SDDC,) create new standards of agility in core IT platforms. This new orchestration of virtual resource middleware is now the boundary between an IT organization, which is more dynamic, and one that is taking steps to become truly 'service defined'.
IoT Mgmt : Navigating the complex landscape of IoT and Analytics technology providers can be overwhelming. The key is mapping ideation to your key performance indicators. This will quickly narrow the focus and encourage companywide participation. Most find the biggest challenge to be researching how these new technologies will affect their current infrastructure, culture, and the overall business. CCSP provides consulting services to assist with digital transformation roadmaps that can position you as the disruptor or help you avoid being disrupted.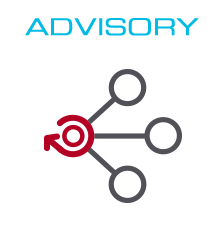 Advisory : Our Advisory Services boost your performance and competitive advantage. Most organizations use Advisory Services to identify how they can exploit technology to help meet their business objectives. Typically, you would create a project team of stakeholders to work alongside our dedicated advisors to address key areas of your business. you could use Advisory Services to optimize your multi-cloud strategy as part of a consolidation project, or to improve communication and collaboration. Or you may want to create an actionable cloud strategy that will enable IT to deliver new digital services to meet the needs of today's on-demand generation.
Assessment : Our professional Assessment Services will perform a comprehensive and objective assessment of your IT infrastructure. It will then recommend the technical, operational, security and compliance improvements you need to make in order to deliver against your defined business strategy. IT environments are becoming increasingly complex and service requirements ever more demanding. As a result, it can difficult to find the time or resources needed to keep track of exactly what you have in place and how well it's working. For this reason having your IT infrastructure expertly and independently assessed makes sound commercial sense.
Information : There are two ways to go about gaining Information Insight. First, go looking for it. Create a hypothesis and seek to prove or disprove it – scientifically. You then ensure that you are collecting all the relevant data, organise it and then look for the causation and correlation. This is the pretty standard approach to data analysis but it has some flaws. The main one is that you don't know what you don't know – in other words, you will only find what you are seeking. What if social media mentions didn't cause a direct impact on orders, but it did have a positive impact on sentiment, affiliate activity, or even contract extensions/renewals? If this wasn't the outcome your were seeking, you may have missed it. We help provide insight from all variations.
Data : Datafication is the process of storing digital copies of raw data that is currently not being recorded – because we can and because you never know what may or not be useful. As we begin to see the rise of the "internet of things," datafication will become increasingly more commonplace and popular. It is already being used in the agricultural industry where farmers can collect hundreds and thousands of data points about their land covering soil moisture, air temperature, nutrient levels, etc. And these same devices are being rolled out to consumers right now. We help you identify the right data points so that you can gain the proper insights to adjust your business to optimize it for the market.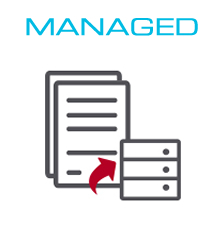 Maintenance : We offer comprehensive consolidated maintenance services, across diverse, multi manufacturer estates. This gives us the ability to deliver support services for most manufacturers ranging from user devices to data center platforms which guarantee you enhanced simplicity, increased quality of service, and economies of scale. Regularly maintaining your data centers, network infrastructures, servers and cloud instances is critical to your business and is many cases is beyond the scope of your internal IT resources. As a business you simply cannot afford to run the risk of having a system failure, as this will directly affect productivity and in turn cost your company lots of money!
Management : Our Managed Services enable you to focus on your core business while technology experts attend to your IT infrastructure and immediately provide you high levels of operational maturity. Our model is a proven, cost-effective way to manage your IT operations and deliver higher service levels to your organization. One key benefit is that you no longer have to rely on your own internal toolsets to pinpoint and resolve IT service issues. Managed Services providers have the most advanced toolsets at their disposal which results in much faster diagnoses and remediation.  They can also provide you with access to data and information that can prove to be extremely valuable to your business. This is the type of data that few organizations have at their disposal and can provide actionable insights that lead to service improvements or lower costs.
Professional : Your IT team needs to stay focused on core competencies and support your business. They don't have time to re-invent the wheel every time a new solution is implemented. Our professional service teams bring years of experience to every task. Our highly trained and experienced technical consultants and engineers provide a wide range of professional services that focus precisely on your organization's IT needs.
Help Desk : A help desk should take a holistic approach to end-users' needs by addressing virtually everything that happens within an IT environment—positive and negative. A help desk provides an organization to the people who are the liaisons between the technology and the users of the technology. Implementing a modern help desk will assist in taking the next step in addressing needs to more closely align technology services with business objectives. The success of an outsourced help desk really comes down to one thing: the satisfaction of your users. As you seek a provider, keep that in mind. Any cost savings or operational efficiencies you generate can quickly be negated if your users can't get its technology issues resolved quickly and painlessly.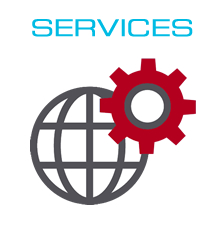 CCSP offers Managed Services in the following areas:
Data Center and Cloud
Physical Data Center (Power, Cooling, Raised Floor)
Data Center Relocation
Enterprise Servers
Industry Standard Servers & Blades
Converged Solutions
Virtualization Data Center Services (Co-location, Migration)
Cloud Services (Strategic Planning, Multi-Cloud Management, IaaS, DevOps)
Data and Storage
Components (Enterprise/Midrange Storage Systems, Solid State/Flash Storage, Tape)
Storage Services (Storage Management, Virtualization, Thin Provisioning, Data DeDuplication, Compression, Orchestration)
File Services (Back-up Assessments, Back-up & Recovery Services, Point-in-Time Copy & Replication, Retention and Archive)
Business Continuity and Disaster Recovery Services
Data Analytic Solutions
Cloud Storage for Back-up
Communication and Collaboration
Unified Communications (voice, IM, Presence, meeting room, etc.)
Video Solutions
Audio/Visual Solutions
Core Network Services (wired/ wireless)
Security Services
Web Collaboration Services
Contact Center Solutions
Mobility Services
Software Defined Networking
Microsoft – Core Enterprise Technologies
---
Learn more about our Managed Services.