At CCSP, we offer a variety of professional web design services to help you build your online presence and get noticed. We can help you have a website design that will not only look great, but meet the needs of both you and your customers. Your goals are important to us, and we work with you to create the perfect custom website for every need.
Regardless of the size of your business, we can help. If you are in need of more than just web design, we have solutions for you. Our services range from custom designs on various platforms, intranets, SEO, content writing, eCommerce, logo and graphic design, visual branding and beyond.
Whether it's just a simple website refresh or a much more complicated project, our team can help you solve the puzzle and make the process a pleasure. We want your business to have an amazing website; if you can envision it, we can work with you and bring your idea to life.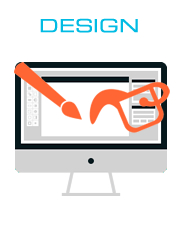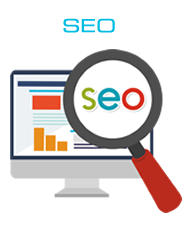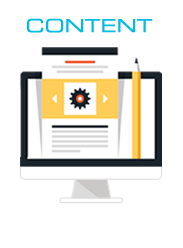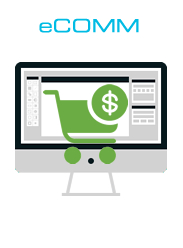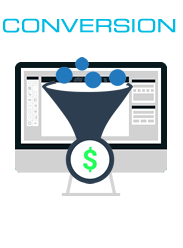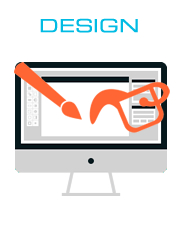 The design of your business website is one of the best ways to connect with your audience. It is the first impression they get of your brand. At CCSP, we specialize in web design services for a smarter and growing business. We focus not only in providing attractive websites but also on layouts that offer your clients the information they are looking for. Our team takes the time to understand your business objectives and deliver a solid user experience.
CCSP designs websites that stand out from the competition on all fronts: clarity, content, development integration and design. Whether your website is an active sales tool for lead generation or e-commerce applications or converting browsing clients to paying customers, CCSP's web design and development services ensure your website does all the heavy lifting for your business.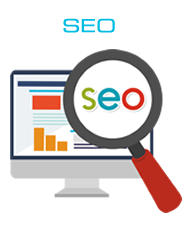 There are many different approaches to SEO. Many of the SEO elements used by website owners actually employ techniques that are not supported by Google. Some SEO techniques, which may clearly provide top rankings today, can cause your website problems in the future. Many website owners continue to experience significant drops in rankings caused by Google algorithm updates. The Google algorithm updates are designed, among other things, to close the door on methods determined to game or manipulate the search rankings in ways contrary to Google's guidelines.
Our experts will utilize their knowledge of SEO best practices which follow Google Guidelines and maintain your Google Rankings. CCSP will keep your website from falling off the radar every time a new Google Search Engine Update is unleashed. Our team have years of experience with the surgical use of the best SEO technologies available today.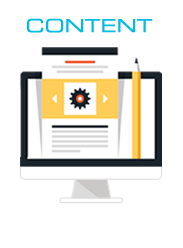 Effective websites require quality content to best represent their brand or services. If you want your website to achieve your sales goals, it must contain search engine optimized, descriptive, original, understandable content. At CCSP, we offer our clients content writing services that meet the high standards that a professional, high-quality website requires.
Additionally, one of the biggest benefits you can add to your company's website is a blog. People love reading blogs; it's as simple as that. We live in an increasingly digital world and that means that books and newspapers are turning into a thing of the past. By adding an intriguing blog to your company's site, you open up the ability to gain traffic you may have missed before and therefore open the door to new customers. Unfortunately, blog writing can take up a lot of your time. That's why we're here to offer you our services and make sure that you are able to prioritize your time more efficiently.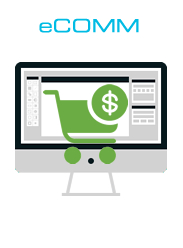 The benefits of eCommerce include its around-the-clock availability, the speed of access, a wider selection of goods and services, accessibility, and international reach. It's perceived downsides include sometimes-limited customer service, not being able to see or touch a product prior to purchase, and the necessitated wait time for product shipping.
A website is the face of your business in this online era, more people search about businesses through the internet. Lots of businesses give up opening up shop in a specific location and instead, focus entirely on online eCommerce store. An eCommerce website gives superior exposure to your local or international business and an extra edge in the competitive market and also helps a business in endorsing their products and/or services across the globe in shortest possible time.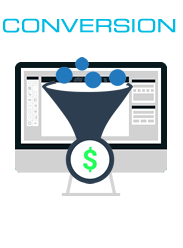 The most effective way to increase online sales is to increase the conversion rate of your website. The more visitors who buy, the higher your profits. That's what conversion rate optimization can do for your business. However, just getting more visitors to your website doesn't guarantee a spike in sales. You have to be able to guide the visitor from the landing page to the sale without breaking the trail.
At CCSP, we base our decisions on a combination of data, creativity, and experience. Our first step is to understand your goals, whether it's to increase sales, get more leads from your contact page, or increase email newsletter signups. Then we analyze how visitors currently navigate your website through Google Analytics, heatmaps, and usability testing. From there, we create new landing pages to test against your original web page so that we can find the design and content that lead to the highest conversion rate.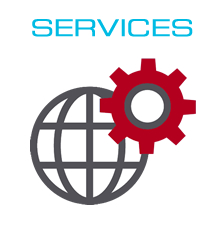 CCSSP offers the following Web Design services:
Custom from scratch, redesign, modernization, updates, front end, back end, databases, you name it, we do it.
Web portals, intranet sites, SharePoint and more!
Custom web design that results in a site that is visually appealing, easy to use, optimized, converts visitors into customers, is mobile-friendly, and encourages growth over time.
Mobile-friendly, responsive design. 52 percent of all internet activity in the US originates from mobile devices, and Google is rolling out their mobile-first algorithm. We'll design a site for you that looks and functions great on every screen size.
SEO-optimized website that is built from the ground up with SEO best practices in mind.
Design that clearly communicates your company's message with all the important information on your products, services, and company culture.
Design that drives leads using conversion optimized website design methodology and advanced user experiences to drive your visitors to action.
Clear calls to action that help users find information they want and convert visitors to customers.
Advanced functionality such as e-commerce, password-protected content, forums, event registrations, etc.
Content writing services that build your brand, tell your story and attract traffic, using SEO-friendly best practices.
---
Learn more about our Web Design Services.